PROFESSIONAL BALLROOM FIRST PLACE - ITALY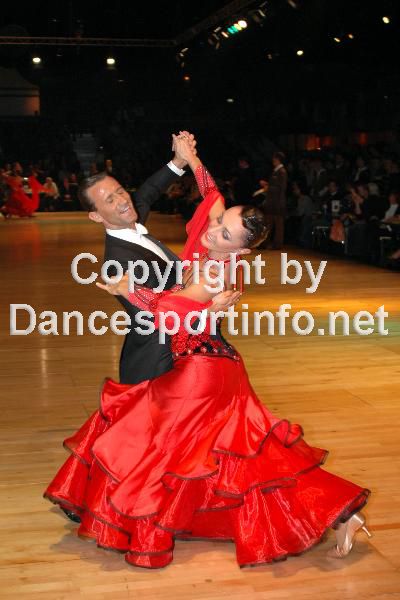 FIVE COUPLES FROM AIDA REPRESENT ISRAEL AT THE WORLD FAMOUS "DUTCH OPEN" IN HOLLAND 2007.
This is the third consecutive year that Israel has been proud to send young talented couples to compete in the famous "Dutch Open" in Holland. Our couples are beginning to be noticed from Juveniles to Amateurs.
This is one of the best international competitions in Europe and certainly the most fun. I highly recommend everyone to experience the wonderful three day congress and four day competition with top, world class dancers.
This year the Professional Ballroom included three couples who reached the finals at Blackpool plusTimothy Howson and Joanne Boulton and of course Gozzoli who took first place yet again.
The same evening we witnessed all the excitement of the Amateur Latin rounds with three of our couples from Israel and at the end Hanna gave a breathtaking display of artistry in a balletic exhibition which had us gasping at her exquisite expertise. It was all an incredible end to four thrilling days of non stop dancing.
I fully intend going again next year.
Patrice Perez,
Sport Director.
FIRST PLACE YOUTH LATIN, THIRD PLACE AMATEUR LATIN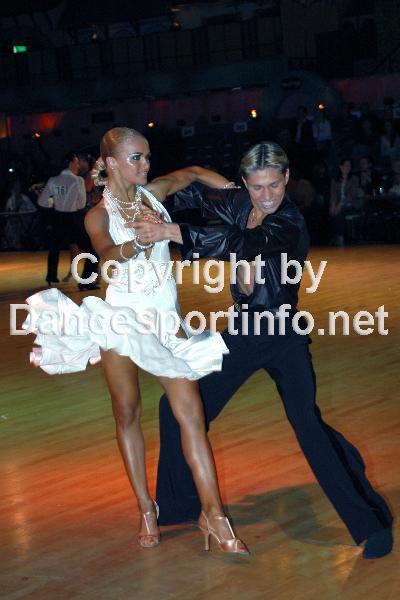 KIRYLL AND ELVIRA came first in Youth Latin and third in Amateur Latin
Annabelle Perez and Illia Miasnick dancing Amateur Latin representing Israel at the Dutch Open 2006 - for more photographs of the Israeli delegation go to Dutch Open 2006/2007.