TWO COUPLES FROM ISRAEL - Illia Miasnick and Annabelle Perez from Sunrise Arad and Alexander Stantkovski and Nastia Companiets from Bravo Beersheva - REACHED THE TOP 48 IN YOUTH BALLROOM AT THE FAMOUS DUTCH OPEN IN ASSEN HOLLAND, NOVEMBER 2006
We would like to thank Fred Bijster for his assistance during our stay at the Dutch Open and to all the team there for providing such an entertaining and enjoyable event - open to the world - for everyone to participate.
We will certainly return next year!
Patrice Perez.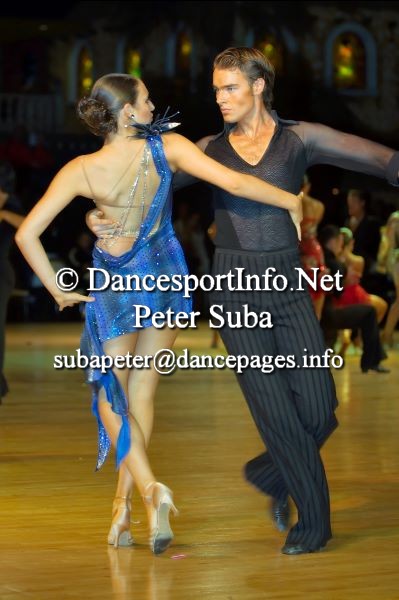 Annabelle and Illia from Sunrise Arad directed by Patrice Perez dancing Pasodoble in Rising Stars Latin at the Dutch Open 2006
The Israeli delegation comprised ten couples including juniors, youth and amateurs and was accompanied by our president Mr Ilan Vaiman and our sports director Ms Patrice Perez.
DUTCH OPEN - 8-11 NOVEMBER 2007 For information click here.
PHOTOGRAPHS OF ISRAELI COUPLES AT THE DUTCH OPEN 2006
Israeli couples from Beersheva, Rishon and Arad competing in the Youth Ballroom and Rising Stars Ballroom categories at the Dutch Open 2006
Photographs from Amateur Latin Dutch Open 2006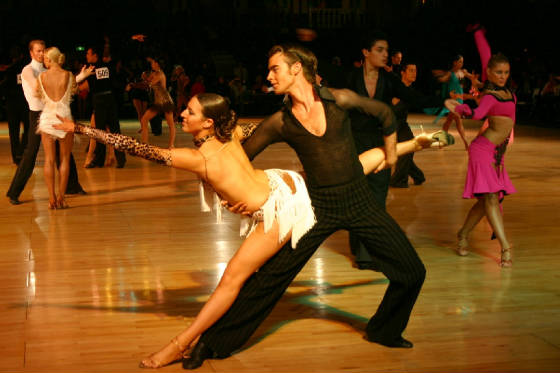 Our younger couples
More Amateur Latin photographs from Dutch Open 2006
More Amateur Latin photographs from Dutch Open 2006
Photographs from Youth Latin and Rising Stars Latin Dutch Open 2006